Rest in power, kind friend.
In 2016 my life completely changed. I was diagnosed with Multiple Sclerosis. It was a terrifying time. Unfortunately for me, the tragedies had only begun. My life was swept up in a whirlwind of misfortune. Just as Job suffered, my family and I suffered. Loss, illness, broken relationships, abuse, legal battles; it's been a nightmare..
An introdution occurred through a mutual friend shortly after my DX. She was somebody around my age who had a more severe case of MS than mine; nevertheless greeted me online with warmth and acceptance. She had been struggling with secondary progressive MS, and had words of encouragement for me. When I met her in person, she was in-patient at Swedish in Seattle, Washington.
I only had an hour or so to visit, but I can make some strong statements about her. She was an absolute inspiration. Kind, gentle, intelligent, caring, silly. Just a wonderful human being with a wonderful soul.
We kept in touch through social media, but I never got to visit her again. I was, and still am, too self-focused. I've been dealt some cards, okay. But she was dealt worse cards and yet somehow remained a kind, loving, sweet human being with a poisitive outlook on life. Me? I'm a bitter old jerk.
Jessica, I don't know why you died so young. You were a loving, compassionate, sweet girl and I wish I had given you more of my time. For the rest of my life I will think of your powerful positivity when I start feeling sorry for myself. I'll definitely always think of you when I drink a peppermint mocha anything.
You are a better person than I will ever be. At least you're finally free from that damn chair! I can't wait to play Mario Kart with you again one day. You're so missed. I'm so sorry.
Discuss...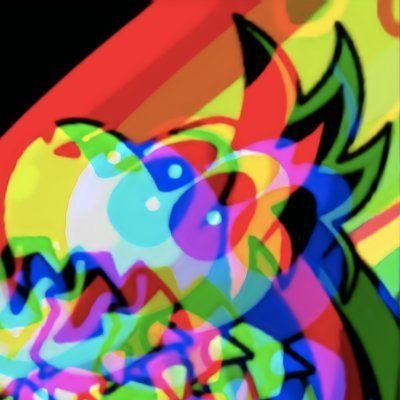 - K V V P Λ  [contact]
he/him, pnw. washed up scene kid, gamer who's bad at games, lovable geek. i live for good music, spooky things, animation, my family, and authentic interactions with kind people.