weightloss
I weigh a god-awful amount. I have my reasons and excuses, but- holy crap. I look as bad as I feel. Thing is, I've started this journey before. Losing weight is hard. And I'm your typical case for morbid obesity; grown up on Mickey D's and never ate my veggies, not a huge fan of exercising. All the components for health disaster.. and when you're younger health just isn't at the forefront of your mind.
I've lost some weight though. :)
On October 1, 2020 I weighed 426lbs. Even seeing that number on the screen at this moment shocks me. You never plan for this sort of thing to become you. I mean, I was always big don't get me wrong, but I always knew one day I'd deal with it. I had no clue the weight would cake on through my mid-thirties and lead to actual health problems.
Today, I weigh 370.6lbs, which is a loss of 55.4lbs- 27lbs of that has come off of me since March 3, 2022 (I started trying a little less than a month ago). You know how they say that knowledge is power? Well, a 12 year old lecture by Robert H. Lustig, MD, UCSF Professor of Pediatrics in the Division of Endocrinology was the eye-opener I needed to finally get motivated. How do I know things are different this time? My belief. I truly believe that sugar is a poison after watching his presentation. This pushed me into the #Keto lifestyle, and I've been dropping pounds like crazy since.
I've noticed a physical change already. My stomach is more "droopy", my face is thinned out a bit.. but most importantly? I have SO MUCH ENERGY. As someone with #MS, this is a huge deal! Chronic fatigue is a nightmare plague of this disease and the fact that this change is lessening that struggle is icing on the... uhhh... I mean, butter on the bacon?
I am going to start regularly waking up at 6am to #workout starting Monday. I have been working on a little home gym area in the garage and bought a nice set of dumbbells from Costco. I'm really excited about this change and what it may do positively to my life. I miss being social and creative and more confidence in myself could go a long way to making life more fulfilling for me.
Anyway that's all, 'til next time.
Discuss...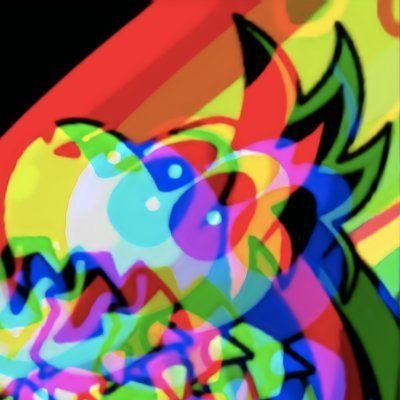 - K V V P Λ  [contact]
he/him, pnw. washed up scene kid, gamer who's bad at games, lovable geek. i live for good music, spooky things, animation, my family, and authentic interactions with kind people.